Worth Your Clicks!
Here are a handful of valuable websites recommended by HHGTF. They are organized by Local, National and International Organizations.
We will continue to add worthwhile, reliable sites as we find them.
Use these links to jump to just movies & videos, just websites or all media.
---
Local Organizations
Sustainable Cleveland.org
DESCRIPTION: Sustainable Cleveland (also called Sustainable Cleveland 2019) is a program developed by the city of Cleveland, Ohio in the United States. It aims to make Cleveland a sustainable city by the year 2019. Each year the program focuses on a specific initiative. It was started by Cleveland mayor Frank G. Jackson in 2009. Twenty-five people were appointed to the program council by Jackson.
Cuyahoga County Solid Waste District
DESCRIPTION: The Cuyahoga County Solid Waste District is the leading resource in Cuyahoga County for information, expertise, and programs that support sustainable materials management and reduce the environmental impact of waste. Our staff works to empower residents, communities, and organizations to manage their waste responsibly by reducing, reusing, recycling, and composting. The District is a county agency. We do not operate a landfill or a dump.
Drink Local Drink Tap
DESCRIPTION: Drink Local Drink Tap (DLDT) is a non-profit, water advocacy organization, based in Cleveland, Ohio with 501c3 status. Founded in 2009, their mission is to inspire individuals to recognize and solve water issues through creative education, and events, and provide safe water access to people in need. DLDT has a desire to protect our water at home while helping to ensure the most vulnerable people throughout the world have access to safe water. DLDT has been a registered NGO or non-governmental organization in Uganda since 2011. In Uganda, DLDT focuses on building sustainable water projects, mostly deep boreholes, for schools in rural villages. These projects are well-planned, mindfully monitored for five or more years, and are built to last using quality materials.
Plastic Pollution Coalition
Plastic Pollution Coalition is non-profit communication and advocacy organization that collaborates with an expansive global alliance of organizations, businesses, and individuals to create a more just, equitable, regenerative world free of plastic pollution and its toxic impacts.
---
---
National Organizations

ewg.org
DESCRIPTION: The Environmental Working Group is an American activist group that specializes in research and advocacy in the areas of agricultural subsidies, toxic chemicals, drinking water pollutants, and corporate accountability. http://en.wikipedia.org/wiki/Environmental_Working_Group
The EWG also provides consumer guides regarding safe foods, cosmetics, cleaning supplies, water quality and other resources.
---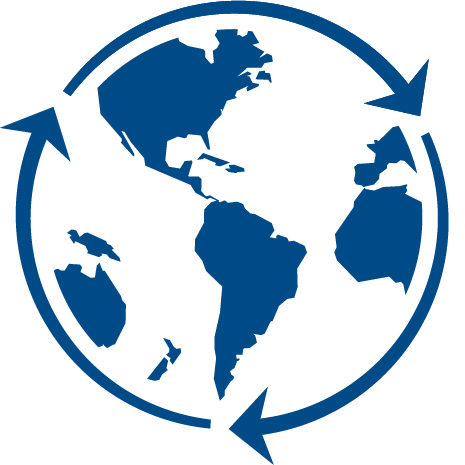 5gyres.org
DESCRIPTION: Marcus Eriksen and Anna Cummins founded the 5 Gyres Institute to investigate key unanswered questions about plastic pollution: How much plastic is floating in the world's oceans? Where is it accumulating? Is it causing harm to people and the planet? And most importantly, what can we do about it? We explored 50,000 nautical miles in search of plastic on 19 research expeditions, publishing groundbreaking research, building a global network of ambassadors, and inspiring change along the way.
---
momscleanairforce.org
What does Moms Clean Air Force do? Across the country, we support local projects that help reduce air pollution, fight climate change, and improve the health of our children and families.
---

Beyond Pesticides
DESCRIPTION: Beyond Pesticides is a 501(c)3 nonprofit organization headquartered in Washington, D.C., which works with allies in protecting public health and the environment to lead the transition to a world free of toxic pesticides. The founders, who established Beyond Pesticides (originally as National Coalition Against the Misuse of Pesticides) as a nonprofit membership organization in 1981, felt that without the existence of such an organized, national network, local, state, and national pesticide policy would become, under chemical industry pressure, increasingly unresponsive to public health and environmental concerns.
---
---
International Organizations
350.org
DESCRIPTION: 350.org is an international environmental organization addressing the climate crisis. Its stated goal is to end the use of fossil fuels and transition to renewable energy by building a global, grassroots movement.
---