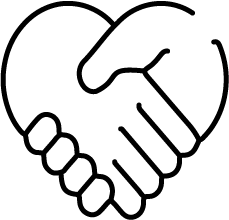 Overwhelmed? Burned Out?
Caring about humanity and all of the challenges we face can feel overwhelming. If we are stressed or burned out, we are not at our best. And who suffers? Our families, friends, and most of all WE do. That is why it is important to care for ourselves, inside and out!
Body, Mind & Soul
Caring for ourselves – body, mind, and soul – is important every day, not just when we are sick. Eating right, reducing stress, and exercising, enjoying pets, friends and family are just a few ways to stay healthy, happy, and resilient. HHGTF explores this theme.
Remember, You Are Not Alone!
Going it alone can be much harder. HHGTF is a community of caring people who share a concern for our future. Join us and learn more about this and other issues. Come enjoy community events. As we include more articles they will appear below. Click the titles to read more.
---
HHGTF focused on this theme in 2020 and 2021, as we found our way through the start of the Covid-19 pandemic. You can review the groups' activities in those years of the Newsletters and Meeting Notes.
---
Articles
Click the Titles Below to Read More About Each Topic
---